Empathy-Driven Development is a human-centered approach to building software that uses continuous communication to generate trust and resilience.
_
Andrea Goulet
Co-Founder & Chief Vision Officer of Heartware
Author, Empathy-Driven Software Development
DOWNLOAD OUR GUIDE TO EMPATHY IN TECH
Get ready to implement empathy effectively with our comprehensive guide written specifically for technologists.
How can empathy help you?
TEAM
PRODUCTIVITY
---
Without empathy, teams can't prioritize or negotiate scope. Features get delayed. Bullies and micromanagers disincentivize group input. Great ideas go unheard and morale plummets. The highest functioning teams operate with empathy.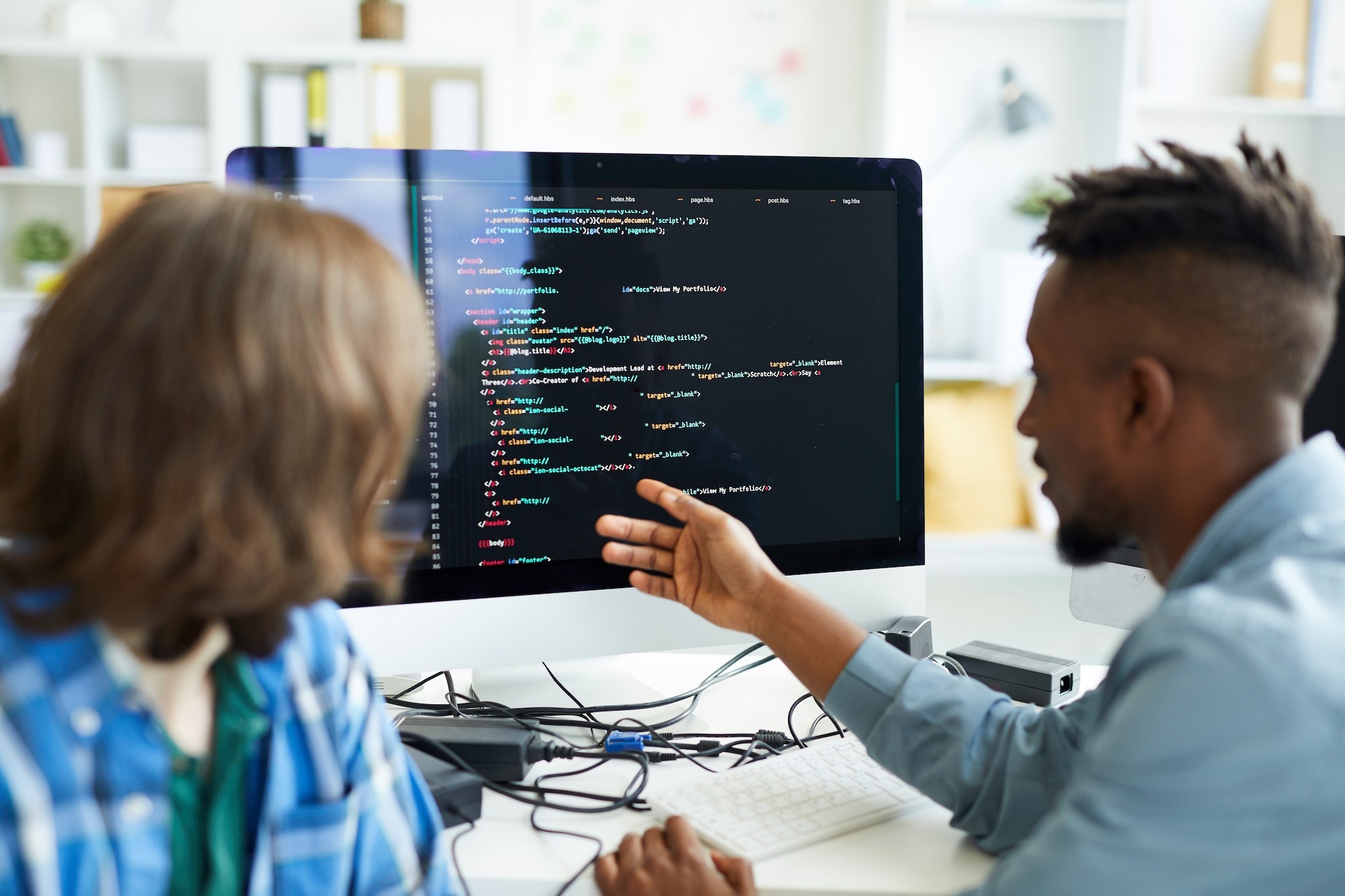 CODE
QUALITY
---
Poor naming and outdated documentation lead to misunderstanding and wasted effort. Bugs creep in. Security vulnerabilities open up. The code becomes brittle. If the software is mission-critical, so is the organization.
EFFECTIVE
LEADERSHIP
---
Nearly 70% of CEOs report struggling with empathy. When empathy doesn't exist with executives, toxic cultures based on shame and blame flourish. There is also little motivation to reduce the societal harm that their companies may cause.
For nearly 20 years, Katie has blazed the empathy trail as a software executive. Prior to Heartware, Katie successfully deployed a market-leading growth strategy with empathy-driven customer service as its foundation.
Under her empathic leadership, her startup quickly scaled into a profitable, high-growth product company, with 500,000+ customers in 120+ countries. Her strategy earned fierce product loyalty, which consistently outcompeted corporate giants such as Adobe, Apple, and Microsoft.
Katie is a fierce advocate for diversity, equity, and inclusion and has sparked industry-level conversations through her work.
Andrea Goulet is on a mission to integrate empathy into the tech industry. As a sought-after keynote speaker, Andrea is best known for making empathy accessible to analytical skeptics. Her approach to empathy is pragmatic and practical, and she has a particular knack for providing concrete and relevant ways to use empathy for software system health and resilience.
Through her online courses, Andrea has taught over 50,000 students how skills like empathy can lead to better software teams, products, and codebases. Andrea is the author of the forthcoming book, Empathy-Driven Software Development and a passionate community builder. Her ideas have been featured in prominent industry media, such as The First Round Review, InfoQ, Software Engineering Daily, and more.
In 2009, Andrea co-founded Corgibytes, and spent over a decade helping clients modernize complex legacy software systems as its CEO. In 2015, she launched Legacy Code Rocks, an online community and podcast for people who find joy in software maintenance.
Andrea is currently the Co-Founder and Co-CEO at Heartware, an organization that focuses on helping tech teams transform "soft" skills into software skills. She is the founder of Empathy In Tech, on online community where code and compassion connect.
Our
Mission
Train the software industry on how to use empathy effectively within their codebases, cultures, and community.
Our
Vision
Every technologist uses empathy effectively as part of their daily work to help more and harm less.
Our
Commitment
Teach empathy responsibly. Empathy can backfire, so we approach it with respect, nuance, and pragmatism.